For our April happy hour, Karl Popham will share Austin Energy's innovative efforts in the utility's alignment with the city's goals of Mobility, Affordability, and Health/Environment. This will include an update on the opportunities and challenges with the award-winning Austin SHINES deployment that integrated residential, commercial, and grid battery storage systems (to include vehicle to grid) with PV Solar under one "virtual power plant" dispatch system. Karl will also do a deep dive into Austin's transportation electrification programs to included CapMetro's Bus Fleet plans, eScooters (love them/hate them?), grid integration, low-income solutions, new training opportunities, autonomous driving rollout plans (Austin's Smart Moblity Roadmap), and more.
Tuesday, April 23, 2019 from 5:30 PM to 8:00 PM
Scholz Garten (1607 San Jacinto Boulevard Austin, TX 78701)
RSVP Here
More about Karl Popham: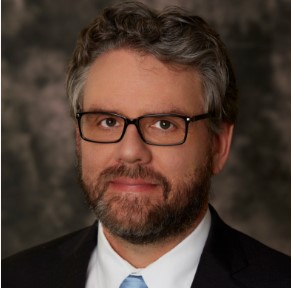 A nationally recognized speaker, research contributor, and book co-author of "Smart Cities: Applications, Technologies, Standards & Driving Factors", Karl has lived in Austin since his teen years and is a longhorn graduate. Currently, he is the Manager of Electric Vehicles & Emerging Technologies at Austin Energy and is the Principal Investigator on several U.S. Department of Energy funded and award-winning projects advancing transportation electrification, renewables, energy storage, and "virtual power plant" technologies. He is the electrification lead for Austin's Smart Mobility Roadmap that includes autonomous transportation and was a core member of the Mayor's Smart City Challenge team. Previously he served as Austin Energy's interim Chief Information Officer, a Managing Director at Hewlett-Packard Services, Director at Cap Gemini Ernst & Young, and a Captain in the U.S. Army Corp of Engineers.